The primary function of the Gulf Coast HIDTA is to identify, disrupt and dismantle major drug trafficking organizations operating in its area and beyond. In addition, significant effort is expended on the identification and seizure of drug-related assets accumulated by these organizations. The program also acts as a coordination mechanism for federal, state and local drug law enforcement resources arrayed in the region.
The program's success is measured through periodic evaluation of funded initiatives to ensure their focus and effectiveness is consistent with the Gulf Coast HIDTA and ONDCP's National Drug Control strategies. This is accomplished by reviewing initiatives' outputs and regular site visits to their offices by Gulf Coast HIDTA management staff to ensure programmatic and fiscal compliance of National HIDTA program guidelines. The Gulf Coast HIDTA Executive Board reviews all initiatives to measure their effectiveness at mitigating the drug threat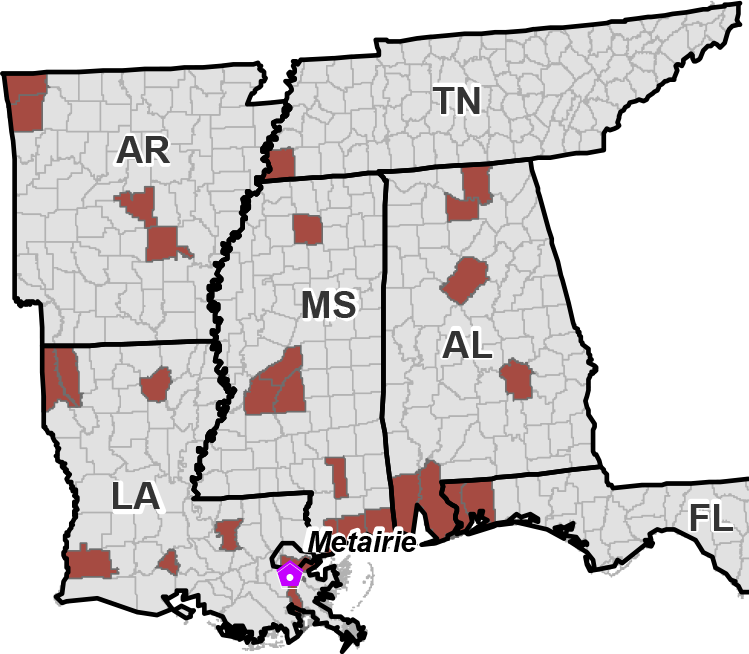 Gulf Coast HIDTA Mission Statement
The mission of the Gulf Coast HIDTA is to reduce illicit drug availability and its harmful consequences within its designated areas by supporting intelligence-driven task forces and supporting infrastructure designed to target, disrupt and eliminate drug trafficking organizations impacting our region and beyond.
Gulf Coast HIDTA Vision Statement
The vision of the Gulf Coast HIDTA is to significantly reduce drug availability in its six-state area by maximizing the collaborative and cooperative efforts of its participating law enforcement agencies.